Advanced Diagnostics for
Well-Rounded Care
At Uniquely Cats Veterinary Center, we offer a full range of diagnostic services, including:
A full in-house lab for immediate needs, including:

In-house blood testing and urinalysis
FeLV and FIV tests
Blood, urine, and tissue cytology
Fungal testing
Parasite testing

Blood, urine, fecal, and tissue tests with the Idexx Reference Lab. Specialized lab tests available through multiple specialty labs:

Heska allergy testing
Colorado State University Veterinary Diagnostic Laboratory
Cornell Feline Health Center
UC Davis
Michigan State University
Texas A&M University
And many more

Rhinoscopy
Ophthalmoscopy and otoscopy
Digital general radiology
Radiologist consultations as needed
Echocardiograms with a visiting board-certified cardiologist
Ultrasonography with a visiting board-certified radiologist
Specialized tests that are indicated but not available at UCVC, such as MRI and CT scans, are done by referral to local specialists.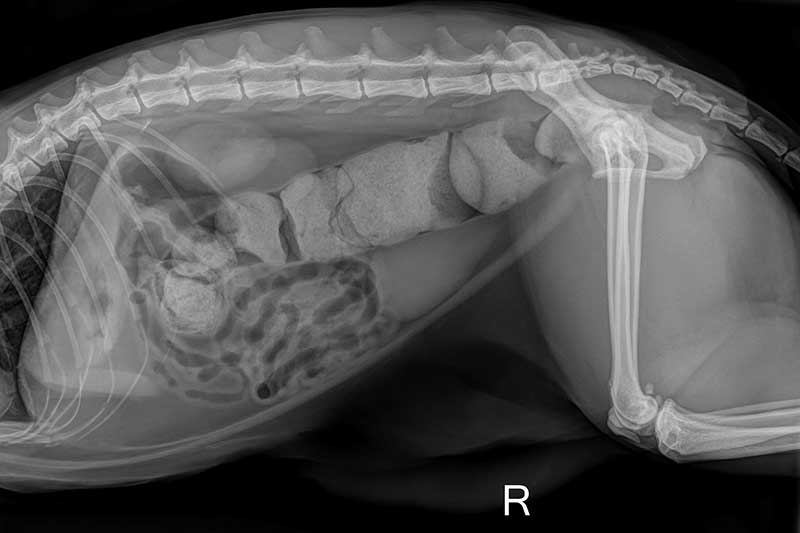 Echocardiogram
An indispensable diagnostic tool for the evaluation of heart health, echocardiograms help our doctors understand the functioning of your feline companion's heart, which allows them to provide medical recommendations targeted to the specific physiology of your cat. No need to expose your kitty to a stressful, dog-filled specialty hospital; a board-certified veterinary cardiologist performs echocardiograms for our patients regularly in our quiet and peaceful UCVC environment. (Due to COVID-19, this service is temporarily unavailable at UCVC. We will update this section when it is available again. We will refer kitties needing echocardiograms to cardiologists at specialty facilities until echocardiograms are available at UCVC again.)
Ultrasound
Performed by a board-certified radiologist trained in ultrasonographic evaluation, ultrasound diagnostics allow our doctors to identify many concerns without the need for more invasive diagnostics.
Radiology
Our state-of-the-art digital X-ray equipment provides nearly instant results for our doctors, improving the time in which we can deliver quality medical care. Our X-rays are read immediately on-site ("wet read") and then, if necessary, can be reviewed by a board-certified radiologist. Digital Dental Radiology is performed separately in our Dental Suite, as a routine part of every dental procedure.
To learn more about our advanced diagnostics and how they can benefit your kitty, please call us at (303) 500-5158.